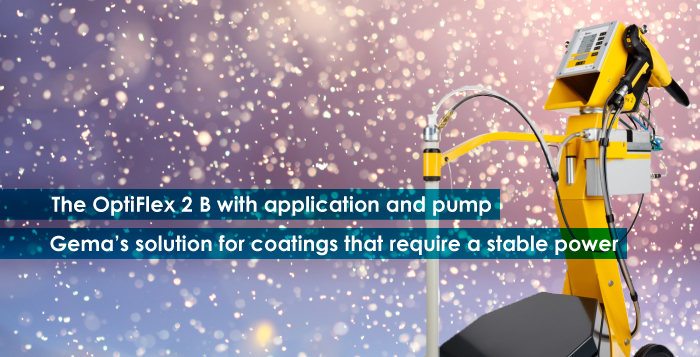 The OptiFlex®2 B Spray is especially developed for coatings, that require a stable powder output. The slanted vibration floor of the unit and the fluidized suction lance allows a complete emptying of the box. The unit is equipped with OptiSpray AP01 application pump, which guarantees you perfect coating results, even when working with the most difficult types of powder.
The OptiSpray AP01 application pump works with an innovative single-chamber design based on the SIT (Smart Inline Technology) concept. This configuration guarantees a constant and reproducible coating result over a long period of time. The use of the OptiSpray AP01 unit enables easy and quick color changes and powder savings of up to 15%.

The OptiFlex®2 B Spray manual unit is available in different configurations, depending on the application field:
The OptiFlex®2 B Spray version with one AP01 pump achieves a powder output of up to 300 g/min. The model version with two AP01 pumps handles a powder output of up to 2x 300 g/min.
To find out more, click on the link below:
Gema OptiFlex 2 B with application and pump