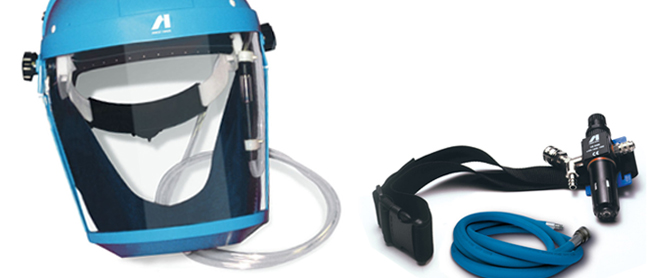 Our range of products encompasses all forms of industry-related personal protective equipment (PPE) including:

• Respirators
• Protective gloves
• Protective clothing
• Protective footwear
• Eye protection

We supply a comprehensive range of respirators offering different levels of protection. From simpler air filtering devices including 3M™ 4000 Series Maintenance Free Reusable Half Masks and 6000 Series Full Face Masks through to supplied air respirators including Anest Iwata's 2010 air breathing set, 3M™ Versaflo™ systems and DeVilbiss PROV-600 complete air fed visor kit.

We offer Ansell's TouchNTuff and Solvex ranges of protective gloves. Made from an innovative nitrile compound, the TouchNTuff range offers outstanding chemical and mechanical properties, comfort and dexterity. A little more heavy-duty, the Solvex range is designed to deliver optimal results in wet or dry work environments where chemical resistance is crucial.

Designed to provide protection against a range of potential skin hazards in the workplace, we offer protective coverall ranges from DuPont™ Tyvek® and 3M.

We promote a range of protective headgear and blast suits for abrasive blasting, supplying and supporting the Apollo 60 CE, BlueMax and Shogun Shotblast Helmets.
To find out more about Personal protective equipment you can visit Spray Direct to buy products of this type.