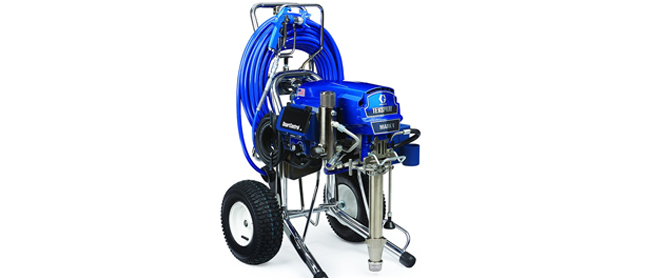 With Electric Airless pumps ranging from start-up airless paint sprayers such as the Graco ST Max™ through to the professionals choice of the Ultra® Max II, Graco has ensured every budget and application need is catered for within the electric airless sprayer field.

The Graco 390™ is an electric airless paint sprayer that is low in price but comes with a whole host of advanced features, typical of the Graco airless spray range. The Graco Mark™ V and the Wagner PS3.39 are heavy duty airless paint sprayers that are towards the top end of their manufacturer's respective ranges and can be considered as superb texture sprayers.
To find out more about Electric Airless product, please visit Spray Direct.