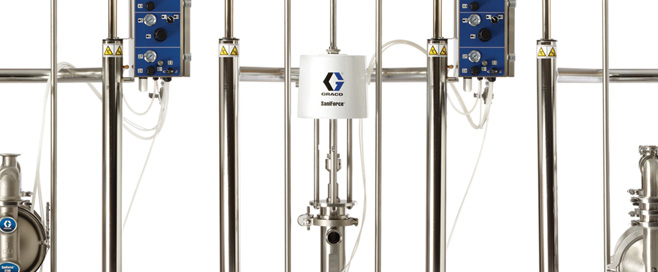 Centring around Graco's SaniForce range, we offer Air-operated Double Diaphragm Pumps, Piston Transfer Pumps and Drum and Bin Unloaders for sanitary applications.

In their products, we have the ability to pump a wide range of viscosities from fruit juice and pizza sauce to caramel and peanut butter for food, dairy, beverage and personal care applications.

Our sanitary equipment range extends through to Graco's Hydra-Clean Air-Operated Pressure Washers, ideal for heavy duty cleaning and maintenance for industrial and sanitary applications.