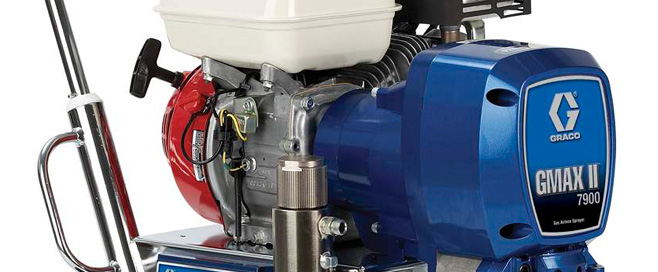 Graco are well represented within our Petrol Airless Spray Equipment, with the GMax™ II 3900 starting off the range of airless paint sprayers.

If you're looking for a petrol airless sprayer suitable for primers, emulsions, water and solvent based paint, latex and acrylic then the GMax™ II 5900 and 7900 TexSpray airless pumps are for you. At the higher end of the Petrol Airless Spraying range are the Graco airless products GH 200, GH 230 and GH 300. Our Graco airless spray equipment is extremely popular amongst our customers with good reason.
To find out more about Petrol Airless products for hire, you can use our product hire form. Alternatively you can visit Spray Direct to buy products of this type.