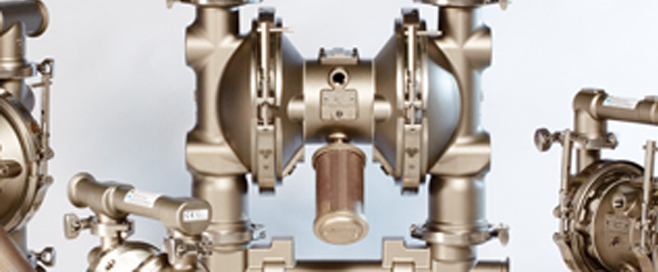 Graco's range of Ambient Supply Systems reliably deliver one-component sealants, adhesives and other medium to high-viscosity materials from pails or drums to metering and dispensing systems. For large drums up to 200 litres (55 gal) we recommend Graco's D200 for high-volume in-plant usage. For heavy-duty, high-volume applications of high-viscosity materials, the Graco D200s provides more down-force for difficult-to-move materials. For 20, 30 and 60 litres (5, 7, and 16-gal) pail sizes, we supply a range of equipment which provides the same proven technologies as the larger systems, but with small NXT Air Motors. Beginning with the Graco L20c – A lightweight, elevator ram on a cart – the range extends through to the Graco S20 and S20c for low-volume applications of medium to high-viscosity materials, concluding with the powerful Graco D60 which provides higher down-force and 60-litre pail capacity.

For warm melt materials and temperature conditioning applications, Graco Warm Melt Supply Systems deliver superior heat control and performance in a reliable, easy-to-use, easy-to-maintain package. Instead of investing in a custom solution or equipment meant for other applications, in a Graco Warm Melt Supply System, we offer performance and flexibility at a reasonable price.

For handling hot melt sealants and adhesives, Graco Therm-O-Flow Hot Melt Supply Systems offer industry-leading melt rates for greater production capacity, and precision temperature control for better end results. Amongst the best performing industrial bulk melt systems on the market, the Therm-O-Flow's advanced temperature control virtually eliminates overshoot of temperature, resulting in better adhesive quality and reduced rework due to damaged material. We offer a complete line of Therm-O-Flow bulk melt systems, including the Therm-O-Flow 20 and Therm-O-Flow 200, for 20 litre (5-gal) pails and 200 litre (55-gal) drums respectively.