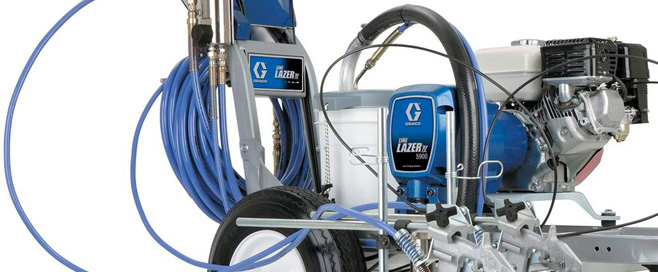 Graco make a range of line painting equipment suitable for sports turf lines through to road markings. Our line marking equipment includes line spray painting equipment such as the LineLazer series and LineDriver, whilst our scarifying equipment consists of the Graco GrindLazer range.

When it comes to thermoplastic line marking equipment then the Graco ThermoLazer is the machine of choice for professional striping contractors.
To find out more about Line Marking products for hire, you can use our product hire form. Alternatively you can visit Spray Direct to buy products of this type.