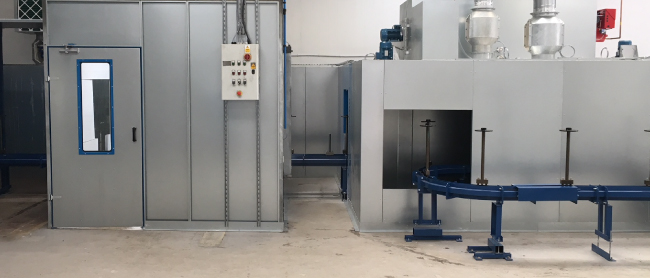 Our philosophy is to design, manufacture and install a superior system that will serve you well for many years, sharing our experience will help you achieve the best possible spray facility within your budget. Getting it wrong or 'making do' could prove expensive and last a long time.
We understand the importance of spray finishing and aim to provide a pleasant and safe working environment for the spray painter to maximise productivity and achieve a high quality of spray finished work. Whether it's the installation of one of our spray booths, a minor upgrade to your existing process or a full turnkey system, we have the experience to engineer a tailored solution.
Our range of highly engineered spray booths and stoving ovens are available in many configurations to suit your process, your building and your neighbors. Options include dry filter, water wash, and bench type, with axial or quiet running centrifugal fans. As well as the standard sizes, all of our booths can be tailored to suit your particular application and our experienced team are available to guide you on the most appropriate booth for your requirements, at the same time respecting your budget. We provide ongoing support not just at the start, but throughout the entire life-cycle of your project; our services also include full onsite installation, operator and maintenance training and servicing.